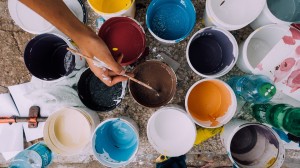 Like a painter choosing the right paint, a copywriter has to choose the right words.
But there's more to it than that.
I put it in a lot of effort upfront to get a good brief, so that I can do a great job. It's a bit like decorating a property – the secret of a fabulous finished product is all in the preparation.
It's tricky to give even a ballpark figure until we have an initial discussion.
A quick conversation would therefore be really useful for both of us – for me to understand exactly what you're looking for, and for you to get an idea about how I work and the value I can bring.
These are some of the issues we'd explore: Continue Reading →