Radio Gaga
13 March 2020
Here's my recent interview for Joe Dalton's Breakthrough Brands radio show. He asked me about my new book, Experiential Speaking, how I got into copywriting, how I got into training and speaking, and more.
Copywriting for Recruiters goes Down Under
6 February 2020
The masterclass I run with Mitch Sullivan is booked for Perth, Australia on 17 April. Mitch isn't going – but I am. If you know any Aussie recruiters, please send them this link.
[Edited to add: Obviously, this trip has been postponed for the time being]
Breakthrough Brands
5 February 2020
I wouldn't describe myself as a 'breakthrough brand', nor a 'thought leader' nor 'world changer'. Nevertheless, I've been invited to appear on Joe Dalton's Breakthrough Brands radio show. He interviews thought leaders and world changers to find out what makes people who they are and why, with a focus on entrepreneurship and personal growth. The interview is set for 28 January and you can listen the following Tuesday at 2pm on Dublin South FM or online.
#ProCopyChat
20 January 2020
On 29 January from 11am to midday, I'm the guest on a Twitter chat, answering questions about how to be a confident freelance copywriter. To join in, follow the hashtag #ProCopyChat. See you there?
Business Book Awards
15 January 2020
Last night, I attended the Business Book Awards event in London, hoping that my new book might be shortlisted in the 'specialist audience' category. However, it was up against some stiff competition. There were 270 entries compared with 150 last year, so it didn't get a mention.
P.S. I don't really mind, because it saves me having to buy a ball gown and pay to attend the gala dinner.
PowerPoint karaoke
20 December 2019
You might be amused to see me attempting PowerPoint Karaoke at PSA London. That is, trying to deliver a vaguely coherent talk in front of 15 slides that I've never seen before and which advance automatically after 15 seconds each. The experience was great fun, but a complete blur. On watching it back, I have absolutely no memory of saying any of it – and lots of ideas about what I could have said instead.
My thanks to Ade Cove for the video, and to Deborah Henley for inviting me to have a go.
P.S. I've never been described as 'gelatinous' before.
Powered up
20 December 2019
Pleased to be quoted in the new book Power Up by Antoinette Dale Henderson, especially because I'm in a paragraph with Bill Clinton
Boosting confidence
17 December 2019
Want to be a confident freelance copywriter?
Spend a day with me at the UK Pro Copywriters' Conference and discover the secrets to success (you might also get ideas about how to write a better tease than that).
2020.copywritingconference.com/training

In line for an award
6 December 2019
My new book has been entered into the Business Book Awards. Next step, shortlisting (fingers crossed).
PowerPoint karaoke
15 November 2019
On 14 December, I'm doing something I've never done before.
It's called PowerPoint Karaoke.
Eek!
I'll be on stage, talking. That's fine. But I can't prepare like I usually would. Oh no. Not at all. Because there will be 15 random slides showing for 15 seconds each that I've never seen before. And I'll have to attempt to be vaguely coherent. (I'm hoping five years of improv training will help with this.)
Wish me luck.
If you want to attend, the link is here.
At last!
31 October 2019
My new book is finally showing as 'in stock' on Amazon. It's a unique collection of engaging icebreakers, energisers and games for speakers and trainers.
If you're wondering what that has to do with being a copywriter, it's because – sometimes – the best way to get your message across is through an audience participation activity.
Find it on Amazon
"Recharged my mojo"
6 October 2019
That's what a delegate said about the copywriting for freelance journalists course I run regularly on behalf of Journalism.co.uk. I've done it over 20 times now. Thanks, Emma, for your kind words.
Read the review
Media Coach
29 August 2019
Thrilled to be talking to Alan Stevens on his radio show today about my new book, Experiential Speaking.
You can hear the interview from 1:20 to 08:00.
And here it is with video snippets added so you have something interesting to watch while you listen.
#OldHabitsDieHard

You're welcome
22 August 2019
Look what I found in reception the first time I went to meet a new client today! It's lovely to feel so wanted and welcomed. And it doesn't cost anything except a bit of time and thoughtfulness.
What could you do to make a good impression like this on your visitors?
The Only One Business Show
29 July 2019
Thanks to James Nathan for interviewing me about customer service for the Only One Business Show. Among other things, we talked about tea, journalism, and how to cut through nonsense. Oh, and mating animals.
National event
25 June 2019
Platinum Property Partners is one of my regular speaking clients. I've toured their regions talking about writing compelling copy for Spareroom ads, created a series of online training videos, and, yesterday, I ran two web copy workshops at their National event. I also held a series of 121 surgeries to answer individual questions, and sent a followup blog post with all the answers I didn't have time to share on the day. It's been great to work with such a lovely company, and I'm pleased to have been invited back to do yet another regional talk later this year.
Can you spot me in the video highlights at 1.45?

Book launch party
21 June 2019
Hoorah! My new book of engaging icebreakers, energisers and games for speakers and trainers is finally ready to launch. To celebrate, I'm hosting a party tonight in Charing Cross. I know it's short notice, but please contact me if you'd like to attend and I'll add you to the guest list.

I'm in another book!
14 June 2019
My thanks to Tsavo Neal who invited me to be featured in his new book about websites for consultants. My bit starts Chapter 9.
Buy the book
Killer content
12 June 2019
Thrilled that a couple of my tweets were chosen to be featured in this excellent article about 'killer content'.
Read the article

One-to-one mentoring
10 June 2019
In case you're wondering, yes, I do one-to-one mentoring for aspiring copywriters. That's what I did on Friday for William, who's recently joined the team at MakeMeLocal. We spent half a day face-to-face, to be followed by weekly Skype conversations.
The Only One
13 May 2019
I've just done my interview for James Nathan's podcast about customer service – The Only One Business Show. We discussed many things, including copywriting, my new book, and me being a tea lady when I was 16. You can listen to the recording on 1 July at 10am. I'll share the link when it's ready (due 22 July).

The truth is out.
26 April 2019
What do I think about hotel breakfasts? That's what SAP wanted to know when they interviewed me recently on New York's High Line Walk. Which button did I press? Watch the video to find out (my bit is roughly in the middle).
Watch the video

I'm in a book!
15 April 2019
I was flattered to be interviewed for Mary Hogarth's new book about Writing Feature Articles. You'll find my piece in a chapter about copywriting (obviously), starting on page 177.
Watch this brief video for a sneak preview of what it says.

New York, New York!
7 April 2019
Here's me being interviewed by SAP. Among other things, they asked me about pizza, camping and binge-watching TV.
See that man holding a stick with coloured circles? Those were smiley faces. He lowered the stick with each question so I could hit the appropriate button for my answer.
Where? On the New York High Line Walk.
I'll share the video when they post it.
The Only One
29 March 2019
I've been invited to appear on a new podcast about great customer service – The Only One Business Show hosted by James Nathan. The recording is booked. I'll let you know when it's ready to listen.

Nearly there…
28 March 2019
As you may know, I've been working on my new book of icebreakers and energisers for speakers and trainers for aaaaages! It's currently with the proofreaders, and I hope to send it to print on 1 April. Watch this space for details of when it will finally be launched.
On a mission
27 March 2019
I was in Leeds yesterday, running another Copywriting for Recruitment masterclass with Mitch Sullivan. We deliver this course somewhere up and down the country every couple of weeks, which means we've probably transformed job ads for almost 500 recruiters by now. Next destinations include London, Birmingham, Manchester and Cardiff.
My happy place
25 March 2019
I've just returned from another five-day improv intensive with the Maydays. This is my sixth time! This time, my focus was on musical improv. That is, making up songs on the spot. Not only is it belly-laugh fun, but it also helps build my 'spontaneity muscle' which helps with speaking and training.
Singing
18 February 2019
Here I am with Susie Self (my singing teacher) and her dog, Tristan. The picture was taken yesterday in North Norfolk, at one of our regular choir weekends. I find that singing helps with confidence-building as well as the speaking/training aspect of my business.

Website mastery
12 February 2019
Enjoyed delivering my half-day website workshop to a small group in Maidstone today, on behalf of Best Business Events. Also loved the trompe l'oeil wallpaper in the newly refurbished training room.
Village magazine
4 February 2019
Proud to be credited on page 5 of the new Mundford Messenger magazine, edited by Rosemary Godfrey.
Read the magazine
Talking trash
16 January 2019
Honoured that my PSA speech about speaker websites (see below) was mentioned in the famous newsletter written by the famous Jeremy Nicholas. It's in his 'trash talk' section – but in a good way.
Read the newsletter
Mistakes speakers make
13 January 2019
I'm busy working on the followup after a talk I did at PSA London. The 30-minute session was practical tips to fix common mistakes made on speaker websites. At the end, I offered my 111-point site review checklist to attendees. It's been available for ages… but no-one seemed to want it so I took it off my website. Now, I have a growing list of people who've signed up for a copy. Why? Because they heard me speak and realised that maybe I know a few things they don't. It was a real reminder of the power of speaking as a way to demonstrate expertise and build relationships.

Jet lag
17 December 2018
It's my first day back at my desk after a fortnight in Canada, where I was booked to run a rapid fire session at the CAPS convention. It was my first visit, so I added time to explore the sights of Toronto and Vancouver.
CAPS stands for Canadian Association of Professional Speakers, and I was sharing some of my ideas about how to inject energy into your audience with icebreakers and activities. As you may know, that's the topic of my new book, coming soon.
I returned inspired with loads of extra ideas to include. At this rate, the book will never be finished. Or maybe I'll have to write book 2…


Zoomy whizz pow
13 November 2018
Honoured to be the guest speaker tonight via Zoom for the first virtual chapter meeting of PSA Southern Africa, with thanks to Charlotte Kemp for inviting me. We met when I spoke in Cape Town two or three years ago, and have stayed Facebook friends ever since. Also thrilled to be the subject of a doodle (right) for the first time.

If you'd like to watch the talk, here's the recording:
"Bravo!"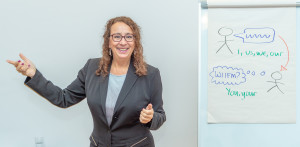 10 November 2018
Thrilled with the success of my interactive session at Business Success Matters in St Albans. With hardly any prompting at all, after the talk some audience members stood to applaud me and shouted 'bravo'! I'm also delighted with the images taken by Jo of Striking Places and plan to use them on my new speaking/training website, coming soon.

Meeting Ryan Wallman
13 October 2018
Yesterday, I spoke at the Pro Copywriters' conference, where I was delighted to meet @Dr_Draper, one of the other speakers and one of the funniest copywriters on Twitter. (If we look a bit dazed and confused, it's because the picture was taken in the bar after the event.)
Ooer…
4 October 2018
Looking forward to speaking at Business Success Matters in St Albans on Wednesday. I'll be doing my interactive talk about compelling taglines. This doesn't always work – it's always a risk because you can't plan for the audience response. Wish me luck…

Going freelance
13 October 2018
Flattered to be interviewed by Haris Halcik for his blog about successful freelance copywriters. I'll post the link when it's online.
I'm gonna be in a book!
27 September 2018
Honoured to be interviewed recently by MaryEHogarth for her new book aimed at people who are interested in writing as a career. I'll post the link when it's published. I'm also contributing to new books by Antoinette Dale Henderson, and Tsavo Neil, as well as finalising my own.
Done and dusted
19 September 2018
I've just returned from running two one-hour sessions for a property lettings company, training their partners how to write compelling property adverts. Tomorrow, I'm training an in-house comms team how to write compelling copy for catalogues and websites. I'm also working on web copy for my regular clients.
If this week is anything to go by, my goal of 1/3 copywriting to 2/3 training and speaking is definitely working.
My new book
28 August 2018
In response to popular demand, I've been busy compiling my most popular speaking/training exercises and activities into a book, launching soon. Watch this space for details, or email me and I'll tell you when it's ready.
Crafting a compelling tagline
21 August 2018
I've been booked to speak at the Business Success Matters event in St Alban's on 7 November. It will be a fun and interactive session, designed to help business-owners, entrepreneurs, startups, SMEs and growing businesses to craft a compelling tagline. I'm looking forward to it already…

Canada, here I come!
14 August 2018
I've just heard that I've been selected to run a breakout session at CAPS in December (one of only 16 from 86 submissions). It's the Canadian convention for professional speakers. I'll be doing my interaction talk that ties in with my new book. (More on that soon.)
So excited!
I'm tempted to tag on a few days afterwards and take a train through the Rocky Mountains…
Expert interview
27 July 2018
Flattered to be featured in Janice B Gordon's series of expert interviews. She helps businesses to scale their sales, and was ranked 25 in the Top 100 Global Business Influencer List 2017. The recording is booked for 23 August.
Watch the video on Facebook
Missing Lettr
23 July 2018
Yes, the typo is deliberate. Missing Lettr is a useful free tool that auto-tweets blog posts for a year after you've posted them.
I've been invited to appear on their podcast. The interview is set for 29 August. I'll let you know when it's broadcast.
The Business of Copywriting
22 July 2018
I was honoured to be the first guest speaker for a new webinar series. It was a conversation between me and Leif Kendall, the Director of ProCopywriters, aimed at newbie freelance copywriters. I edited the recording into a video for people who missed the live event.
Watch the video
"Excellent"
13 July 2018
You might be interested to read this nice piece written by a delegate on the Copywriting for Journalists course I run for Journalism.co.uk – and not just because it describes me as 'excellent'.
https://www.nick-bez-copywriter.com/2018/07/13/how-to-hire-a-copywriter-or-an-assassin/

Back behind the judging desk
2 July 2018
I'm flattered to be asked to judge the PSA South East 'Speaker Factor' competition again. I'll be giving feedback and rating five-minute speeches delivered by Associate members. It's tomorrow at BrandsHatch Place Hotel & Spa.
More from Inspire Recruitment
29 June 2018
Here's a video overview of the event where I spoke for five minutes in Petcha Kutcha style. Can you spot me at 44 seconds?
Oh, what a luvverly bunch of recruiters!
21 June 2018
Last night, I gave a funny five-minute speech at the Inspire Recruitment event in central London.
One of the audience members kindly shared the final minute or so on Twitter – thanks, @ConnemaraUK.
What a lovely audience. I'm so relieved they all joined in at the end (I wasn't sure whether they would).
@jackiebarrie owning it at the @ukrecruiter inspire event hosted by Alex Moyle tonight. Hilarious talk on copywriting ads… who knew! pic.twitter.com/Ak3EQ04f9x

— Connemara UK (@ConnemaraUK) June 20, 2018
NEW! Blogging & social media masterclass
5 June 2018
On 11 July, I'm running a half-day masterclass on blogging and social media, for Best Business in Kent.
Recently, all the blogging/social media training I've done has been one-to-one, either in-house or via Skype. It's been a while since I've run an open course on this subject, so it's a rare opportunity.
Who do you know that might like to attend? Please send them the link below. Thanks in advance for your support.
Find out more
5 minutes of fun
24 April 2018
I've just been booked to deliver a fun five-minute session about why most job ads are rubbish. It could be an interesting way to promote the regular masterclasses I deliver with Mitch Sullivan.
Find out more
Going north of the border
9 April 2018
I'm travelling to Scotland soon, to deliver the Copywriting for Recruiters course with Mitch Sullivan in Edinburgh and Glasgow. While there, I'm running a workshop for PSA Scotland about icebreakers and energisers for speakers and trainers.
Find out more

Happy 17th birthday to me
28 March 2018
I started my freelance copywriting career on 6 April, 2001, so am rapidly approaching the 17th anniversary of my business. During that time we've lost giants such as Carillion, ToysRUs, and Blockbuster. The survival of my little one-woman band is thanks to the ongoing support of all my associates, clients and suppliers – thank you.
Image inspired by the original cover of '2001 A Space Odyssey' (in case you hadn't guessed).
Queen of the castle?
21 February 2018
I'm delighted to have been booked to speak at the Kent Women in Business luncheon in March. It's being held in the luxury surroundings of Westenhanger Castle, Hythe.
Find out more
Unfortunately, I may not be able to hang about, as there is a chance I'll have to travel to Edinburgh immediately afterwards, ready to run two days of back-to-back training.
March also includes travel to London, Bristol and Dorset. #BusyBusy

CopyCon2018 Confirmed!
3 February 2018
I'm *definitely* speaking at the Pro Copywriters' Conference in London in October. Hoorah! And I'm in fantastic company. I can't wait to meet Dr Draper and the others.
Find out more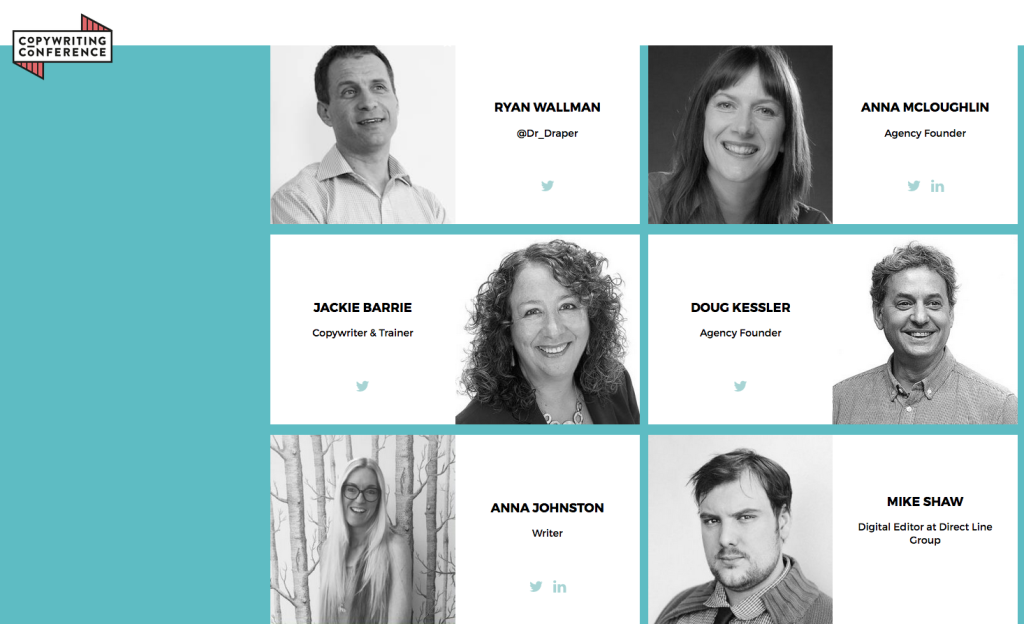 CopyCon2018
3 January 2018
There is a possibility that I might be speaking at the Pro Copywriters' Conference in London in October. It would be a lovely thing to do, so I hope the budgets work out. Keep your fingers crossed for me.
Let's get engaged!
21 November 2017
On 2 December, I'm speaking about icebreakers and energisers that engage your audience at PSA London. Here's a taster of what's in store for the lucky participants.
Book your place
24 October 2017
I'm back after my desk after a fortnight or so of personal development, including three back-to-back trips. First, I went to Coventry for the Professional Speaking Association annual convention. Then I flew to San Diego, Hawaii and LA for a three-day workshop (I wasn't training this time; I was being trained). And straight after that, I attended a singing weekend in Norfolk.
It's been great – but I really must manage my diary better next time!
In need of inspiration?
9 October 2017
I made this little animation after day 1 of the PSA Inspire convention in Coventry. Lomics is a great little app (it's free) as video is so important for social sharing.
I've been reviewed!
1 October 2017
Just found this review of my recent talk at NUJ London.
Read review
"How to get paid what you're worth and not get treated like sh*t"
18 September 2017
Love this video about my copywriting for journalists course. The quote was from a delegate on a previous course, and describes it far better than I can.
I might have converted some journalists into copywriters last night
12 September 2017
Delighted to speak at the NUJ London branch last night, to suggest adding copywriting as an income stream. It seemed to go well, as freelance journalists feel less respected (and less well paid) these days.
I also modelled the new Hey Mic Bluetooth microphone invented by professional speakers, Julie Holmes and Steve Clarke. It records quality sound on your smartphone from a distance, with no wires.
P.S. Can you spot the sneaky product placement in the background?
Networking fun with management accountants (yes, really)
08 September 2017
Last night, I was in a hotel near Gatwick, running a 90-minute session for CIMA. I helped attendees develop their networking skills by playing a series of interactive games. They went away with the networking tools, techniques and confidence to boost their profile, source new clients and benefit their career. Here's how:
Playing networking bingo
Understanding RFV: why networking works
Learning about the ladder of networking success
Finding your own core message
Avoiding limp fish and crushed knuckles by practicing the networking handshake
Benefiting from networking huddles
Enjoying speed networking
Try Lomics: The comic strip app
1 September 2017
Finally worked out how to get my fun little Lomics animation onto YouTube (it's simple, just click/tap the right button) so I can share it here. It's a great app for creating cartoon-style videos for social sharing.
Hot off the press
31 August 2017
Excited to receive issue 3 of The Speaking Business magazine, especially because I'm featured on pages 40 and 41, talking about what makes the perfect speaker website.
Even after all these years, I still love seeing my name in print :-)
Find out more
NUJ
15 August 2017
Happy to be speaking to freelance journalists at the NUJ meeting on 11 September. Especially because I originally trained as a journalist and fell into copywriting by accident.
Find out more
Pig gallery
12 July 2017
Here's part of the output from the interactive session about icebreakers and energisers that I ran last night for PSA South East. Search Google for the 'pig personality profile' and you'll be able to interpret the drawings.
"Practical ideas that work and entertain you into the bargain; learn by doing, rather than just listening."
Ges Ray
"Great ideas, very well delivered."
Susan Shaw
"Great fun and some really good tips."
Dave Henson
Icebreakers, energisers and breakouts
15 June 2017
On 11 July, I'll be opening my secret stash of tried-and-tested icebreakers and energisers. Attendees will experience some of my most popular activities so they can choose which might be most beneficial for their own workshops and talks. It promises to be high energy and loads of fun.
Blue Fin
26 April 2017
Yesterday, Mitch Sullivan and I delivered another 'Copywriting for Recruiters' training course in London. This time, we tried a new venue – the Blue Fin Building near Southwark Tube. I was ridiculously pleased that each room is named after a typeface, and the terrace has amazing views over the City. If you're looking for a venue, I recommend it.
By the way, these courses are going terribly well (clearly, there's a great need for recruiters to write better ads!). We do at least one each month; the next is in Manchester at the end of May/early June.
It's podcast time again
7 April 2017
Flattered to be invited to be interviewed by Svietlana Lavrentidi on Entrepreneurcast, "sharing inspirational messages and advice to help entrepreneurs create the business and life they deserve".
Happy 16th birthday to me!
I can't quite believe that today marks exactly 16 years since I launched my freelance copywriting and training business. Thanks to all my clients, suppliers and colleagues (past, present and future) for their ongoing support.
I will be celebrating with a posh lunch – and possibly by giving myself the afternoon off.

Live at Live
2 April 2017
Yesterday, I was at the Live convention of the PSA UK and Ireland. Cleverly, there was a branded photo frame being passed around so everyone could share the photos on social media. As a result, #psauk trended on Twitter that afternoon. What a good idea.
What could you do to help your event get more mentions?
High art?
15 March 2017
Here I am at PSA South East last night, drawing on a flipchart to illustrate how to get your core message into the mind of your target audience. I also got into character to rewrite taglines for three willing volunteers, and conducted the famous paper-tearing exercise to demonstrate that the responsibility for effective communication lies with the communicator not the communicatee. It was a fun and interactive session – and all done in just 20 minutes.
Gatport Airwick
1 March 2017
Thrilled that I've been asked to run an interactive session about networking, for CIMA students. It's not until September, and will be somewhere in the Gatwick area. I can hardly wait. I have all sorts of exciting fun and games planned for them…
The show must go on
25 February 2017
In March, I will be performing on this stage in West Wickham for an audience of OAPs. I've taken dance classes for most of my life, and will be dancing with a troupe of local friends, so that's not too scary. But I'm also trying something new.
After singing in church and school choirs years ago, I joined a fun choir on an activity holiday in Greece. Since then, we've had six or seven reunions in Norfolk, and been coached in how to sing solo.
When my dance buddies discovered this, they encouraged me to perform a solo song in the show. Wish me luck! The skills I'm learning are transferable to my growing career as a professional speaker – and also a lot of fun.
NEW: Copywriter Club
1 February 2017
People keep asking me to mentor them, so I've launched a new group on Facebook. So far, the members have all attended one of my courses, but all aspiring copywriters are welcome to join.
Tart up your tagline
8 January 2017
I'm speaking at PSA South East on 14 March, helping speakers to magnetise their audience in just a few words. I'll be using my improv skills in a fun and interactive session. It's only the second time I've tried this, and success depends on the audience as much as it does on me. If it works, I'll include the video in my speaker showreel.
Thank you
31 December 2016
Big fat friendly thanks and Happy New Year to all my lovely clients. I look forward to working with you in 2017 and beyond x
A couple of copywriters
21 December 2016
I was at another festive event last night, this time with mentor Moe Nawaz, and Drayton Bird – the man about whom David Ogilvy ("the father of advertising") said: "Nobody in the world knows more about direct marketing".
What do you call a couple of copywriters? Answers on a postcard please!

Copywriter Hell
20 December 2016
Last night, I had a festive reunion with some of the co-founders of Bromley Creative Community. They revelled in pointing out all the typos on the restaurant signage. I took a couple of photos but didn't dare look any further because it made me twitchy.
Book launch(ed)
18 December 2016
Yesterday, I MCed at the launch of Ro Rathour's first book Leading Ladies. I facilitated a Q&A panel with the author and three of the women featured in the book, introduced a performance by the Magpie Dance Troupe, and managed the signing and sales process. I enjoyed it. Especially because interviewing is a core skill that goes back to my journalism training way back when…
Voted best event and speaker
23 November 2016
I just had to turn down an invitation to a Christmas party for a group where I spoke earlier this year, and received this reply.

"Many thanks for your brilliant session for us. You were voted best event and speaker by the Consultants Group."
Maybe I've missed out on receiving an award or something. Gah. But "voted best event and speaker" – wowee!
Celebrity endorsement
1 November 2016
I received lots of lovely feedback after the blogging session I ran on 26 October, and was particularly excited to receive this tweet, from choreographer, singer, and theatre producer, Jason Gardiner (quoted with permission).

You might recognise Jason from TV, including Dancing on Ice (judge), and Bear Grylls: Mission Survive (contestant). He is CEO and Creative Director for the creative production company, The Rabbit Hole Group.
Working late…
27 October 2016
As well as copywriting all day, I worked late last night. I stood in for fellow copywriter, Doug Jenner, to run a two-hour evening class on blogging, held at City Lit in London.
I do love training aspiring copywriters, and people who love words as much as I do.
Oh what fun we had, playing with headline generator tools, sharing copywriting stories and throwing bits of paper about. I call this style of training 'experiential', because people will remember it – and the point it makes – more than anything I say.
Inside the chocolate factory
26 October 2016
Yesterday, I ran another course with Mitch Sullivan, training recruiters how to write better job ads. It was held in the Theatre Royal, Drury Lane, which is currently showing Charlie and the Chocolate Factory. What an amazing venue!
We're running the course again next month, in Manchester. Who do you know that's a recruiter? Send them this link:
Find out more
Mega
10 October 2016
Last weekend, I was in Nottingham for the Professional Speaking Association Mega convention, where I had two roles to play:
Help hand over to the incoming Regional Presidents
Run a Meet the Experts session: 'Is your speaker website missing a trick?'
Apart from that, I had the joy of sitting in the audience to listen and learn. With outstanding talks by speakers including Geoff Ramm and Andy Lopata, it was the best convention yet.
PSASE – over and out
13 September 2016
That's it, I've run my last event as co-president of the South East region of the Professional Speaking Association. On the hottest September day since 1911, 202020 went swelteringly well, thank you for asking.
Here's a brief message from outgoing regional presidents, Barnaby Wynter​ and me, both delighted to be handing over to QJ to take the region forward with a focus on workshops.

Big success in Beckenham
8 September 2016
I'm happy to report that yesterday's 20-minute high-energy interactive talk at Beckenham Business Day went down very well.
It included a paper-tearing exercise in which I gave away a tenner, and me giving feedback on volunteers' straplines as a ten-year-old, your ideal client and a stroppy judge.
Let me know if you need your team to learn how to get their message across in an entertaining and informative way.

Another radio interview…
18 August 2016
Pleased to announce I'm being interviewed for Radio W.O.R.K.S. World on Monday at 11am, by Marina Nani.
[Edited 22 August]
Here's the 25-minute recording:
Meet the panel
17 August 2016
Here I am (in my nice new dress) alongside fellow panellists (L to R) Kelvin Golding, Moe Nawaz, Syed Shafqat Ali, and Stu Morrison. After my talk about websites, the five of us answered audience questions as part of the Business Mastery 101 event at Mayfair's Millennium Hotel last night.
And here, thanks to filming and editing by Neil Ben, are some lovely comments from the audience:


202020
11 August 2016
My term as founding co-president of the PSA South East region is coming to an end, as Barnaby Wynter and I hand over to Regional President elect, QJ, with effect from October.
Our last hoorah is a big event on 13 September, with 20 interactive sessions, each lasting up to 20 minutes, for only £20. (That's why it's called 202020 – geddit?)
If you speak, train or present as part of your business, and can get to Kent that afternoon and/or evening, please come along. We promise a fun and value-packed occasion.
Find out more
Mayfair Lady
11 August 2016
I'm honoured to be chosen by mentor to FTSE100 leaders, Moe Nawaz, to speak about websites and on the panel at the next Business Mastery event on 16 August at the Millennium Hotel in Mayfair.
Find out more
Getting your message across
11 August 2016
That's the theme of my presentation at the first Beckenham Business Day on 7 September at Beckenham Public Halls.
Find out more
4,295 million likes!
29 July 2016
It looks as though this tweet about my copywriting course for journalists has had 4,295 million likes and 1 retweet (which was me). Although I know attendees love the course, I suspect a Twitter glitch.

Meanwhile in Mayfair
27 July 2016
One of the most useful things I've learned about marketing is that 'it's all about the packaging'. When you hang around in quality places with quality people, prospective clients assume you are quality.
That's just one of the reasons I was at the Millennium Hotel last night for a networking event starring Moe Nawaz, Kelvin Golding and Paul Webb. The next event is 16 August. Please let me know if you'd like an invitation.

Transforming recruitment ads
25 July 2016
On Friday, I ran a training session in Mayfair, with Mitch Sullivan, showing recruiters how to improve their ads.
My favourite bit of feedback is: [The most useful part of the course was] the message that 'there are no rules' and the laughable nature of why new recruiters, myself included, think there are."
PSA South East: The countdown continues
13 July 2016
Last night's storytelling event for PSA South East was one of the last I will run as co-president. Barnaby Wynter and I are planning an informal social for August and a big finale for September, before we hand over to QJ to take the region forward. It's been great to see it grow from nothing to a thriving and supportive environment for local speakers, trainers and presenters, and it's time for an injection of new ideas and energy.
Compelling copywriting
7 July 2016
I spent yesterday training an in-house comms team in Maidenhead. Going back into a corporate environment made me feel right at home, and the session went really well. Here are some of their comments:
"The team really enjoyed the training session you ran. They're a fussy bunch, but everyone I've spoken to so far has been full of praise for your commonsense approach and has said the content of the course was really useful to them."
"This is one of the best courses I have ever taken part in."
"Great to take a step back to consider who I'm writing for and what information is going to appeal to them."
Masterminding (again)
27 June 2016
It was fun to spend a day in Elephant & Castle with friends I originally met on Ecademy – the first online business network. Masterminding is a great way to get an outside perspective on business issues. If you haven't tried it, I recommend it to you.
Proof I don't use Botox.
16 June 2016
Me with Jane Rogers at last night's WOW Bromley Tweetup in the Baccarat hair salon. Photo taken by Jackie Williams.
I never knew I had so many crows' feet.
My presidency is coming to an end
15 June 2016
At last night's PSA South East BBQ/AGM, QJ was elected to take over the presidency of the region with effect from October. I'm pleased to have been part of launching such a successful region, and still have a few more events to organise, but I'm happy that the end is in sight. It's time for some new ideas and energy to take the region forward.
The next event is 12 July, with a focus on story-telling.
Find out more
You v Them
12 June 2016
Speaking yesterday at the PSA Yorkshire event in Leeds. Can you guess what I was talking about?
Making a statement
31 May 2016
I love this photo of me in my statement jacket, taken by Les Jones at the April PSA convention 'Learning@Live' where I was facilitating one of the breakout rooms.
I was worried that the jacket was too loud, but I think it works, don't you? It's called 'Smoke on the Water' and was designed by Zoe Jordan for River Island.
"God's Own Country"
17 May 2016
According to Wikipedia, several places refer to themselves as "God's Own Country". One of those is Yorkshire. That's where I'll be next month, to speak about websites for PSA Yorkshire. To combine business with pleasure, I'm also catching up with not one, not two, not three, but four different sets of friends who live nearby.
Find out more
"Speak Out" Challenge
12 May 2016
Last night, I was honoured to judge the Lewisham Regional Final of the Jack Petchey "Speak Out" challenge. If those young people are typical, we so-called adult speakers had better watch out!
Duke of Edinburgh Award
30 April 2016
I'm assessing my friend's son for his bronze Duke of Edinburgh award. He has been diligently writing a blog every week since Christmas, and is showing great promise as a social commentator. It's an honour to be asked.
Judge Jackie
27 April 2016
I'm looking forward to the PSA South East regional Speaker Factor heat on 10 May, where I'll be judging 10 five-minute speeches alongside PSA Fellows, Andy Lopata (who's also doing a Q&A about his speaker business) and Nikki Owen (who also doing her keynote about charisma).
Want to come along?
Book your ticket
#TeaWithLily
23 April 2016
My thanks to Lily Mensah Yeboah for this informal 20-minute interview we did about Writing Without Waffle.
Regional President of the year!
18 April 2016
I was thrilled to be awarded 'Regional President of the year' along with Barnaby Wynter, for our work at the South East region of the Professional Speaking Association. I never imagined I'd be president of anything, never mind president of the year!
Thanks to all our members, guest speakers and Head Office for their support. We couldn't have done it without you.
Coffee and chat
14 April 2016
Press the 'play' button below to listen to today's interview on Ridge Radio with Karen and Mima. My bit starts around 4 minutes and lasts for about 50 minutes. It covers websites, social media, and lots more…
Top down v bottom up copywriting
8 April 2016
Many thanks to Alan Stevens for letting me talk about top down v bottom up copywriting in the Media Coach Radio Show today. My bit runs from 1:20 to 5:20. (That's minutes, not hours!)
Listen here
Mmm, cake!
8 April 2016
Sharing my 15th business birthday cake with my mastermind group at the House of Commons today.
Thanks to Rupert Honywood for the photo, and Moe Nawaz for the opportunity.
More media
6 April 2016
I've never had so much media attention in such a short space of time! Just learned I've been mentioned in a piece by Typical Non Spanish about the #MakeItHappen conference in Marbella.
Happy 15th birthday to me! A gift for you.
6 April 2016

Speak Out
4 April 2016
What an honour – I've been invited to judge the Speak Out Challenge at Prendergast Hilly Fields College in Lewisham on 11 May. Designed to give Year 10s the skills and the confidence to speak in public, the programme is sponsored by the Jack Petchey Foundation and has been running for over ten years.
Yay, I'm an all star!
2 April 2016
I'm proud that Constant Contact have awarded me 'all star' status in recognition of the successful newsletters I produced for clients last year. Apparently, only 10% of their customers achieve this award.
Please let me know if you would like help with your newsletter. This award proves I know what I'm doing!
Want to learn digital marketing?
1 April 2016
I'm running a digital marketing course at a lovely country house hotel in Kent on 20 and 21 April. Want to come along? Here's a snapshot of what you'll learn:
Day 1 Traditional marketing theory, with examples and practical exercises to demonstrate best practice. You will come away with all the main marketing principles at your fingertips, plus a marketing plan you can put into effect immediately. You will also learn what makes websites work.
Day 2 Social media. You'll understand the key mindset shift between traditional and social media marketing, and learn how to get best results from blogging, Twitter, LinkedIn, Facebook, Google+, Pinterest and YouTube.
Find out more
More media
1 April 2016
I'm being interviewed this morning for the MediaCoach Radio Show, and later today for the #TeaWithLily podcast. I've also been booked for a studio interview on Ridge Radio. Amazing how many people want to learn about copywriting and websites – it's certainly keeping me busy!
I'll share the links when I get them.
Meet Our Experts
21 March 2016
Your next chance to meet an expert in Mayfair and get FREE advice in return for #FeedingMillions is 11 April. It's expected to sell out fast. Book now!
In the media (again)
15 March 2016
Here's an article about the #MakeItHappen event from SurInEnglish.com, with a lovely comment about my talk at the end:
Christina Hunter, an artist who works with Sam Aplin Studios in Guadalmina, was delighted with the pointers she picked up during the 4 x 4 website presentation. "It really emphasised the need to look objectively at your website," she said. "There were many key points. One that stood out is the need to understand that your website isn't about you, but rather them – your customers."
Making it happen
14 March 2016
Here are the speakers and organisers of the #MakeItHappen conference in Marbella, organised by Costa Women and 1230 The Women's Company on Friday 11 March in honour of International Women's Day. Can you spot me in the lairy jacket?
On the telly – again!
11 March 2016
Another TV appearance! This one was for Estepona Lifestyle immediately after my talk – my bit is from 2:00 to 8:30.
As seen on TV…
10 March 2016
I was interviewed on Spanish TV this afternoon about my talk about websites for the #MakeItHappen conference in Marbella, organised by Costa Women and 1230 The Women's Company. My first TV interview – exciting!
Watch it here. My bit starts at about 21:00.
Back on the airwaves
7 March 2016
Barnaby Wynter interviewed me about websites on London City YDN 'The Business Show', live from 08:57 to 10:57 on YourDigitalNetwork.org.uk.
My bits start at 31:30, 1:07 and 1:50. (You can use the slider at the foot of the page to scroll past the music if you want.)
Play show 16
Your next chance to grab a slice of free advice
24 February 2016
I
n return for supporting #FeedingMillions, you can book an hour of FREE advice from me or my fellow experts. When and where? In lavish Mayfair on the afternoon of 14 March. See MeetOurExperts.co.uk for details.
Edited to add: Sorry, all places were quickly booked. Watch out for the next opportunity on 11 April.
Look where I'm going!
11 February 2016
So excited about my first overseas speaking engagement of this year. One month from now, on 11 March, I'll be at a conference in Marbella, speaking about websites.
Happy birthday to us!
12 January 2016
Tonight, we celebrate the first birthday of PSA South East, the region where I am co-president with Barnaby Wynter. Here we are, getting the party started and inviting you to join us.
Things I learned from co-hosting a radio show
15 December 2015
On reflection, here are the key things I learned from co-hosting the London City YDN business show. I hope you find these tips helpful if you ever get the chance to have a go. I recommend it. It's fun!
The music goes *really* quickly
It's really tempting to sing along
Pressing the right buttons and sliders at the right time is surprisingly tricky
Radio is a lot easier than video because you don't need to dress up or do full hair and makeup
You have to speak directly into the microphone, not turn to make eye contact with your co-host / guests while talking
Headphones mess up your hair
Don't be distracted when the interviewer asks you a question then fiddles around setting up the next thing; just keep talking
Stories are better than facts
Wanna hear me on the radio?
10 December 2015
Throughout November, I was the stand-in co-host on London City YDN's new Monday morning business show, alongside Barnaby Wynter. The shows were recorded as podcasts which you can replay below. To skip the music, just nudge the slider along a couple of minutes. To get your questions answered on future shows, email barnaby@londoncityydn.co.uk.
Show 5
The one where we have a heated debate about whether or not crowd-sourcing is ethical. We also discuss values-matching in the workplace and the importance of contracts. Ruth and Debbie receive on-the-spot advice.
Listen from 4:20 to 02:01:45
Play show 5
Show 4
This week, we discuss business communication including how to thank clients and what to do about no-shows. In the studio, Ruth and Emmanuel get constructive feedback about their businesses. We also analyse the number seven.
Listen from 3:20 to 01:59:50
Play show 4
Show 3
Inspired by the book E-Myth Revisited by Michael E Gerber, we discuss the various roles within your business. We also look at how predicted trends may impact you, and talk to Michael (show producer) about his business idea.
Listen from 3:20 to 02:05:50
Play show 3
Show 2
In which we define value, discuss VAT, hear some surprising business-themed reggae, get a call from John with his "brilliant business idea", and learn what's special about the letter K. Also, Sam and Alexandria benefit from free business advice, live in the studio.
Listen from 12:15 to 02:09:05
Play show 2
Roadshow fully booked
26 November 2015
If you were hoping to book a free session of personalised copywriting advice in Mayfair on 7 December, I'm sorry to say that all places are already taken.
Please see MeetOurExperts.co.uk for future opportunities.
Proud to be on Success News
17 November 2015
I'm usually the one asking the questions, but here I am on the other side of the camera, being interviewed by Moe Nawaz for Success News.
FREE coffee and copy-chat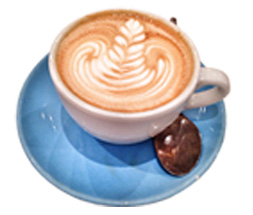 3 November 2015
Unsure what to blog about? Launching a new brand and need to clarify your core message or establish a tone of voice? Fancy a review of your homepage to find out if you are missing any tricks?
You can book half an hour of FREE advice about your marketing copy. I'll even buy the coffee.
Where: Marriott Hotel Racecourse Rd, Lingfield, Surrey RH7 6PQ
When: 1pm to 6pm, 16 November
Book your timeslot now
On the other side of the camera for a change
28 October 2015
Yesterday, I was in Birmingham, being interviewed as an expert for SuccessNews.co.uk.
I am now one of the editors, and will be interviewing people myself over the coming weeks and months.
While we were there, we also took the chance to ramp up our £25K Club, with this fun little video.
"Good mooooorning, creative businesses!"
24 October 2015
Excited! Just for one month, I've been invited to co-host a breakfast radio show with a focus on creative businesses, to be broadcast live with effect from 9 November.
Listen online between 8.57am and 10.57am at yourdigitalnetwork.org.uk.
Marketing on a Shoestring
17 October 2015
I'm speaking in London for the Institute of Fundraising SIG Consultants' Group from 3-5pm on 18 November, sharing tips, tricks and techniques to help your site get found in search engines. You'll also discover how to get site visitors to take the action you want them to take. And you'll learn how and why to use the various social media platforms for maximum benefit.
Find out more
Meet Our Experts
9 October 2015
Need new ideas and want to ask an expert? You can meet me (or any of the other experts) for the chance to pick our brains about marketing, copywriting or business growth. There's absolutely no charge for the advice you receive during these sessions. We'll even buy the coffee.
When & where
2 November, London, 1pm to 6pm
16 November, Lingfield Surrey, 1pm to 6pm
7 December, London, 1pm to 6pm
As you can imagine, places are limited.
Find out more
Introducing the £25K Club
9 October 2015
I'm thrilled to be part of the new £25K Club founded by mentor to FTSE 100 leaders, Moe Nawaz. Working alongside Amanda Kennedy, Janice B Gordon, Kelvin Golding and six others (to be announced), it means all sorts of exciting opportunities for me and my clients. Watch this space!
Hanging around with famous copywriters (part 2)
29 September 2015
Yesterday, I was privileged to meet million-dollar copywriter, Dan Kennedy.
It was great to have another reminder of the basic principles – and that copywriting is not just about writing copy. It's about the whole marketing message and which channel that will get best results for the client.
Y viva Espana!
16 September 2015
I've been invited to speak next year in Marbella, Spain, at a networking event for business-women. Marbellous!
Hanging around with famous copywriters
10 September 2015
At yesterday's mentoring/masterminding session at the Ritz, I was pleased to hear from famous copywriter Drayton Bird. After more than 30 years in the profession, I didn't expect to learn anything new. But it was great to be reminded of the basics, and reassuring that everything I tell my clients is definitely tried, tested and true.
Later this month, I'll meet Dan Kennedy, another world-class copywriter.
Exciting times!
The BIG TEN event
9 September 2015
Happy to report that the event was a huge success. To give you a flavour of the day, here's the video I created to set the scene.
And now for something completely different…
14 August 2015
I'm organising and speaking at THE BIG TEN convention for the Professional Speaking Association South East region.
It's on 8 September, at Chelsfield Lakes Golf Centre, off junction 4 of the M25.
If you speak, train or present as part of your business, you'll find it a really worthwhile investment.
Find out more
Watch the Birdie!
13 August 2015
As you may know, I'm part of a mentoring / masterminding group that meets monthly at the Ritz Hotel in London.
Acclaimed copywriter, Drayton Bird, is presenting at our next meeting on 9 September. It's very exciting!
Please email me if you'd like to attend as a guest, and I'll give you more details.
#InternationalCopywriter
31 July 2015
It seems the world is getting smaller. I've recently quoted for work in the UK, US, Canada, South Africa, New Zealand and Malta. Ooh, get me – international copywriter!
Are you finding the same thing?
Networking at BBA
1 June 2015
Last week, I facilitated a session for a group of finance professionals at Beckenham Business Association, including my famous networking bingo. It was the first time I've had to deliver a talk from behind a reception desk, but it was a fun event. Thanks to Jackie Groundsell for inviting me.
Thanks to the wonders of technology…
18 May 2015
The impact of last month's visit to Cape Town continues. For example, I'm doing a Skype workshop about newsletters for the KZN chapter of the PSA SA on 18 June. Technology has freed us to communicate with anyone in the world, any time. Isn't it wonderful!
Tea at the Ritz? Don't mind if I do.
13 May 2015
I've joined a new mentoring/mastermind group that meets monthly at the Ritz in London. It's great to meet and mingle with other amazing entrepreneurs in such grand surroundings, and I've already been inspired to focus more sharply on my goals. As a result, you might notice some changes to the website and services you can choose.
How to harness word-of-mouth marketing
7 May 2015
I've been booked to facilitate a session about networking for professionals in the financial sector. Hosted by the Beckenham Business Association, the event is on 28 May from 6:15pm. Including a light buffet, it's free for BBA members and first-time guests, otherwise, just £10.
Find out more
Why your copywriter looks sad
1 May 2015
Last night I was at Google's London HQ for the results of the first UK copywriting census run by the DMA Campaign for Great British Copywriting. 433 copywriters (including me) contributed to the results. Here are some of the highlights/lowlights:
94% think 'emotional response' is the most important marker of powerful copy (I think it's results e.g. sales)
71% want a clearer brief (yes, that helps)
54% said copywriting is not respected (I agree)
28% said copywriting is first to be cut due to budget (I agree with that too)
1% like writing website copy (that'll be me!)
I think the word 'copywriting' has a brand identity problem. Many clients don't know what it is, that they need it or how to spell it. Despite that, I'm a happy copywriter :-)
Back from SA
27 April 2015
I had an amazing trip to Cape Town last week, where I'd been asked to speak about websites to an audience of professional speakers at the PSA SA 'break out' convention. I walked on top of Table Mountain, visited Langa township and Robben Island, and tasted some delicious wines. The South African hospitality and generosity were overwhelming, and my talk went very well – thank you for asking. In fact, they've invited me to run a followup workshop via Skype. I look forward to maintaining my new friendships thanks to the wonders of technology.
Happy 14th birthday to me!
6 April 2015
I can't quite believe it, but today is exactly 14 years since I started my own business. My first slogan was 'I make complex information appear simple'. When the third person asked me 'Ooh, do you do websites?' I thought I'd better learn how.
These days, I write more web copy than anything else. Having written 100s of websites and devised my own formula for successful online content, I also train people how to write their own web copy and make the most of their digital marketing.
My thanks to all my lovely clients, past and future.
Secrets of web success
27 March 2015
Margo Manning interviewed me today for The Business Hour on Harrow Community Radio, talking about the secrets of web success. There was even (at least) one listener in Australia!
Listen again

Full house in Bromley
26 March 2015
Around 40 people packed the Civic Centre committee room for my interactive talk about websites at the London Borough of Bromley yesterday. Thanks to the team at Action Coach for the opportunity to be part of their London Coaching Group programme.
It was a version of the talk I will be delivering in Cape Town in April, and always goes down well as it gives such massive value to the audience.
Bye bye, SurreyWISE
7 March 2015
As you may remember, I've been running a series of social media training sessions in Tatsfield for SurreyWISE (Women in the Superfast Economy). Here's a little video we made at the final session yesterday, to demonstrate the shareability of video marketing.
It is gratifying enough to know that two of my participants have been offered a job, partly because of their enhanced confidence and online skills, while the others now have the tools they need to start or grow their business.
Website webshow, coming soon
6 February 2015
Delighted that I'm to be interviewed by Alan Stevens and Claire Boyles for the PSA webshow. Join us on Google Hangouts at 4pm on Friday 13th. Ooer.
Edited 12 January 2015
This webshow has been temporarily postponed. I'll announce the new date shortly.
Back on the radio
2 February 2015
I've just been booked to do another radio interview about websites – this one will be in the 'business hour' on HCR-FM from 10:00-11:00 on 27 March with Margo Manning. Excited!
Listen live
PSA South East first official event
27 January 2015
A week ago, we'd sold all 35 tickets, so we released some more. Yesterday afternoon, we'd sold 47.
Last night was the first official meeting of the new South East region of the Professional Speaking Association, with me as co-president. I'm delighted to report that there was an amazing buzz in the room, with our lovely new members and guests enjoying polished performances and memorable messages from our speakers and showcases.
It's exciting to be part of this new region, designed to support speakers, trainers, presenters and experts in the South East. Our next event is 10 March.
Untangling the EU VAT MESS
20 January 2015
I'm being interviewed by a Conservative MEP on Thursday, to be a case study in the campaign for a small business threshold. I hope my story helps in a teeny tiny way to persuade the decision-makers to make this important change.
Find out more about the new EU VAT law and how it affects you in my blog post
Edited 21 January 2015
The EU VAT Action team has won a meeting with the EU commission, so my case study interview has been postponed until after that.
Based in/near Bromley?
9 January 2015
I've been invited to run a workshop for local businesses at the Civic Centre, Bromley. Come along and learn my '4x4x4 approach to writing your own web copy' on 25 March from 5-7pm. It's free!
More info
As heard on BCC Surrey
19 December 2014
Here's where you can hear yesterday's BBC Surrey interview about SurreyWISE.
http://www.bbc.co.uk/programmes/p02d60s9
Listen at approx. 36:00 to 40:00.
That was my first experience of a 'down the line' interview – thanks to my friends at PSA for their advice on how to handle it.
On air (again)
18 December 2014
I was interviewed yesterday on Channel Radio about trends in websites. You can hear the recording here for the next 7 days. Scroll down to 'The Biz HQ with QJ and Henry' and click 'play'.
Note that you can't fast forward past the music, so you'll have to listen to the whole hour if you want to hear all my gems of wisdom.
At least this time I managed not start start every answer with 'So', 'Well', or 'Absolutely'!
Alternatively, click the image below to listen to the whole interview on YouTube (with the music breaks edited out)…
BCC Surrey want to talk to me
17 December 2014
I've been approached by BBC Surrey to discuss the SurreyWISE project on tomorrow's radio show.
There are still a few places available at the 10 Surrey parishes where 100 women are being funded by the Government Equalities Office to learn social media skills. (I'm training the Tatsfield applicants in January and February).
More info
Podcast now live
16 December 2014
Here's the link to the podcast interview I did recently with Johnny Beirne at Speakific, including advice on how to market yourself online as a speaker.
Passport to South Africa
8 December 2014
Thrilled that my '4x4x4 Checklist For Your Speaker Homepage' was included in the newsletter sent to members of the Professional Speaking Association in South Africa. They've also invited me to speak at their conference in April. It's in Cape Town, so it's a really tempting offer.
RAVE on
30 November 2014
Tonight I MC-ed (and performed in!) a charity dance show at Langley Park School for Boys in Beckenham, to raise money for Raindrop Campaign.
Thanks to the training I've had this year in improvisation, I was able to enjoy responding spontaneously to the performances and the audience, as well as deliver my prepared introductions. Phew!
Now open – PSA South East
19 November 2014
PSA South East launched recently at Brands Hatch. I am co-President with special responsibility for scissors.
Thanks to videographer, Ade Cove, you too can enjoy the opening ceremony. Watch the brief video here:
Who do you know in Tatsfield?
11 November 2014
I'm delighted to have been appointed the Digital Coach for Tatsfield. In Jan/Feb next year, I will train ten local women how to use digital tools to get back to work, start a business, or grow an existing business. Usual cost £500. As a Government-funded programme, it's free for attendees.
More info
Another podcast, coming soon
10 November 2014
I've been asked to do a 20-minute interview for Speakific on 3 December. Once recorded, it will be posted on their blog. I'm flattered to participate in this new venture to help fellow speakers develop their business.
New PSA region to launch in the South East
29 October 2014
If you're a speaker or trainer, the PSA will help your business grow. The launch meeting of the new South East region is at Brands Hatch Thistle on 4 November, and is free to attend.
Book your tickets now
I'm to be co-president with Barnaby Wynter of the Brand Bucket company. I'll be Presi. He'll be Dent. Just don't call us Jackaby.
Sizzler delivered
12 October 2014
I spoke about my 4x4x4 approach to speaker websites at this weekend's PSA Mega convention. I was proud to see my name on the big screen alongside so many great speakers.
Here's what some of the attendees said about my workshop.
Love my new banner!
25 September 2014
Thanks to Jason at Giraffe Banners for my new roll-up banner, enhanced with spot UV to make the WWW keys shine.
Banners form an essential part of your branding when you're 'on show' at exhibitions or events. I can help with that. Let me know if you'd like a banner for your business.
Sizzling stuff
16 September 2014
I was flattered to be invited to deliver a 'Sunday Sizzler' session at this year's Mega convention of the Professional Speaking Association. I'll be sharing 'the 4 x 4 x 4 approach to enhancing your speaker homepage', to help the audience improve the results they achieve on their websites. I'm also delivering a five-minute stand-up set on the Friday Comedy Night that precedes the convention. And I'll be co-president of the new PSA southeast region to be launched soon. There's nothing more intimidating than speaking in front of fellow speakers, but I'm really excited about it! Wish me luck.
Back on the radio
19 August 2014
Yay me! I've been booked to do another radio interview. This time, it's about trends in websites. The show will be broadcast over the Internet airwaves on 29 October. Listen out for more details nearer the time.
Edited 29 October 2014
The recording has been postponed until 17 December.
Here come de judge
21 August 2014
View from the judges' table last night at Pony Express. The standard of the speakers was really impressive, but we were able to suggest constructive feedback for each of them.
Back on the horse
15 August 2014
I've been invited back to Pony Express to judge speakers at the club meeting on Wednesday 20 August in Whitechapel. It's a honour that I'm pleased to accept.
RIP goldfish
12 August 2014
On the day the world learned that Robin Williams has died, I have laid my goldfish branding to rest and replaced it with a keyboard.
Why? Because I no longer serve just the SME market so a 'little fish in a big pond' image doesn't represent my corporate clients.
At-a-glance, the WWW keyboard tells people I'm a copywriter that specialises in websites. Hope you like it? Please let me know what you think.
Pictures tell a thousand words. Except perhaps when those words are "nanu nanu".
Question Time at the BBC
25 July 2014
No, it's not what you think. I've been invited to take part in a marketing Q&A panel at Bromley Business Club on Thursday 18 September. It's at Henry's from 7.30pm. I'll post a booking link when it's online.
Edited
Here's the link to find out more.
Added after the event
Funny ha, ha
21 July 2014
In preparation for a 5-minute comedy set I've been booked to deliver in October, I spent the weekend learning how to do standup. Here's the first joke I wrote: "I'm from South London, where even the water is hard".
What do you think – funny or not? Please send me your thoughts.
All-you-can-learn for £5
16 July 2014
I've been invited to run a workshop at the London College of Scholars on Monday from 18:30 to 20:30. Come along to discover the latest trends in web design and copy and supercharge your website. Tickets only cost a fiver. Bargain!
Book your place
Meet my new mentee
1 July 2014
PSA Fellow, Andy Lopata, is kindly mentoring me to help develop my speaking career.
In the spirit of 'paying it forward', I'm mentoring an aspiring copywriter who was recently recommended to me by my accountant (thanks, Simon). We've had our first meeting and I'll be supporting her with monthly phone/Skype calls. It's a great learning opportunity for both of us.
My Little Pony
12 June 2014
Next week I have been asked to judge speakers at Pony Express in London. The topic is 'The power of words' – luckily, that's my specialist subject. I'm just wondering whether to play the role as Simon Cowell or Sharon Osbourne…
Edited 1 July 2014
Thanks to Annik for this tweet: "We loved you as judge at PONY Express…and your 10 headline styles ROCK! :-)"
Breaking Ireland
11 June 2014
I'm flattered to have been invited to deliver a webinar for a training and development company that's based in Galway. I've previously run a course in Vienna, so I guess that makes me an international trainer?
The session is about writing your own web copy – which is lucky, because that's my main area of expertise.
Participants will learn:
Four elements you need on your website
Four objectives for your home page
Four words to avoid, and why
Why not join us on Tuesday 17 June from 7.30-8.30pm (UK time)?
Edited 30 June 2014
Watch the webinar
Oh dear, just realised I said the word 'so' too often. Count 'em.
Absolute Radio
8 May 2014
I made my radio début yesterday, when I was interviewed about copywriting for the BizHQ show hosted by QJ and Henry on Channel Radio. I'm told there are listeners in Hong Kong, Sweden, USA and Canada as well as the UK, so my words of wisdom were heard globally!
I think it went OK – although I must practice not starting every answer with "absolutely". They seemed pleased anyway, and have asked me back for more. I enjoyed it, and would happily do it again anytime.
You can listen to the interview below (with the music breaks edited out). Please let me know what you think.
Voting now underway
2 May 2014
My latest book, The Little Fish Guide to Writing your own Website, has been nominated in the BizBookAwards 2014 run by Small Business Trends.
One winner will be decided by a judging panel, the other by community votes.
Yesterday was the first day of voting, and the book was ranked third overall and second in the marketing category. I'm thrilled, as it's up against some famous competition.
To cast your vote, please click the button below anytime before 28 May.

You can vote for any book you like, once only. There's no need to register so it's easy-peasy lemon squeezy.
Thank you for your support.
Edited 30 May 2014
Many thanks to all who voted – my book ended up 8th in the marketing category.
JackieBarrie.com launched
25 April 2014
When I was a teenager, I started insisting that people call me Jackie instead of Jacqueline. And now, after almost exactly 13 years trading as Comms Plus, I've launched a new logo and new website using my own name. Ta da!
I realised that the name Comms Plus didn't do me any favours, as many people thought I was in telecoms rather than written and spoken 'comms'. Also, I realised that most people do business with me because I'm me, not because of my trading name. And finally, the trade mark I registered for Comms Plus had expired.
I hope you love the new look as much as I do. Please let me know what you think.
Please note that, for legal and accounting purposes, I am still Jackie Barrie trading as Comms Plus.
Save
Save
Save
Save
Save
Save
Save
Save
Save
Save
Save
Save
Save
Save
Save
Save
Save
Save
Save
Save
Save
Save
Save
Save
Save
Save
Save
Save
Save
Save
Save
Save
Save
Save
Save
Save
Save
Save
Save
Save
Save
Save
Save
Save
Save
Save
Save
Save
Save
Save
Save
Save
Save
Save
Save
Save
Save
Save
Save
Save
Save
Save
Save
Save
Save
Save
Save
Save
Save
Save
Save